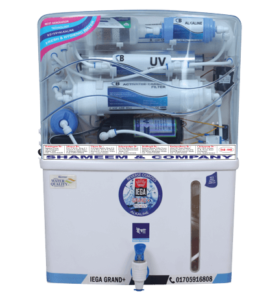 Now, any area of your home can have sparkling fresh water for drinking and cooking supply by installing the "IEGA" brand water purifier.
Indian, "IEGA" brand water purifier is specially designed to remove objectionable tastes, odors, sediments, bacteria, chlorine, hydrogen sulfide, iron commonly found in many homes today. "IEGA" also provides clock protection against water born rust, scale and sediments-insuring longer life for all your water appliances.
IEGA's secret is that you can choose cartridge for your specific water problem among varieties of available cartridges. 1, 5, 10, 20 micron and activated bonded carbon.
Untreated water enters the filter housing and flows around the cartridge. The cartridge is sealed at the top and bottom thus forcing the water to pass through the body of the filter, particles are then tapped iin the pores at various depths throughout its length. The filtered water then flows through the center opening to outlets in the home.
REQUEST A QUOTATION
IEGA Filter purifier is economical, compact, and easy to install and meets all water conditioning foundation standards for hydro static leak and burst pressure.