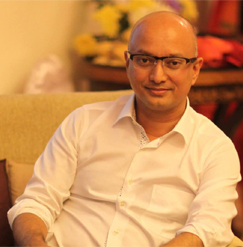 The year 1948 was a remarkable period of SHAMEEM GROUP OF COMPANIES in many ways and stood as a milestone on it's history. During it's 5 decades of existence, the company has energetically and consistently established it's business aim to facilitated urban families providing exact services using innovative methods, appropriate technologies and more than twenty modern quality products. Meantime we expanded our business beyond Kalabagan to three other areas of Dhaka city including Chittagong, Khulna, Rajshahi and Sylhet. We are proud enough to announce a quantitative change in the business.
SHAMEEM GROUP OF COMPANIES' flagship company, SHAMEEM & COMPANY was established in 1948 to launch IEGA brand home appliances at the time when process of urbanization and modernization in Bangladesh, then East Pakistan, was in its infancy.
It was under the leadership and acumen of our late Chairman, IMPERIAL ELECTRIC GAS APPLIANCES (IEGA) began by manufacturing in diverse home appliances in an environment which was simultaneously challenging as well as competitive. Since then the company has been making ceaseless efforts to contribute to the nation's economical development initiatives. The company has demonstrated excellent technical know-how and incredible ability to manufacture home appliances in any demanding situation.
Presently DEWAN ORCHARD & LEMON PLANTATION and SHAMEEM DAIRY & FISHERIES is the newer beginnings which will allow us to design to more pragmatic need-based plan and strategy. But the important challenges lie in the years ahead as the company targets to expand it's on going business to the customers in different parts of the country. But we always like to start a day well so we believe the experience and success of the year will help us for even greater achievements in the future.
As the company looks forward it's basic values and goods remain the same but it's strategies have evolved with the changing situation. Under a dynamic leadership we have a well established manufacturing units, corporate office, quality products, efficient team profile, a team of highly skilled professionals and commitment towards it's clients for smart and timely services.
I would like to thank and appreciate our valued customers as well as our skilled staff who continued to provide such strong support to core operations which made all our achievements possible. My special thanks goes to company's Board of Directors who led our journey ahead by their all potential suggestions. I salute to all those customers, involved with our dreams, who themselves are performing every action to enjoy a better happy lives.